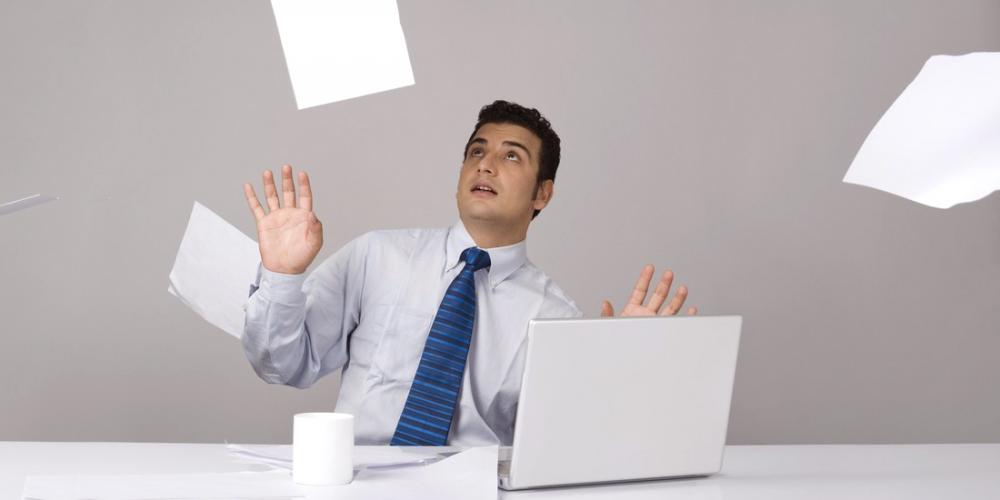 The comfortimg feeling of warm summer days may still be present in our lives, but, nonetheless, fall is already here. Still not convinced about that ? Have a look at the shop windows of the supermarkets nearby that have already started to sell their scary costumes and masks. With frolic witches and orcs, summer's magic may quickly turn into a real nightmare. Even though nightmares make you wake up in the midst of night in cold sweat, they may also quickly become a reality. People sometimes consciously do things in their everyday life that can become real nightmares – writing CVs, for example. Hardly anyone plans to devise a ghoulish resume; however, it frequently happens. Therefore, to introduce you to the festive mood of Halloween, we have created a list of common mistakes that make resumes look really disgusting. We have also prepared some resume writing tips to take into account when you wonder how to make a resume.
The Slasher
Instead of brandishing a shiny blade, an applicant will most probably provide a resume that was shortened beyond anything comprehensible and understandable. When looking at it from a distance, it may seem that the CV has all the signs promising it to be good (the format is OK, the fonts are legible, etc.), but when looking at it closer, there is nothing more apart from the lists, bullet points, and some "wow words." Instead of providing a list of your benefits and strengths, consider connecting your experience and qualifications with the position you are applying for.
The Psycho
Hmm … does the spelling seem rather off? Well, probably, it does. With the inception of numerous spellcheck programs, many pains regarding spelling were eradicated. However, spellchecks do not always guarantee you success. So, spend some 5-7 minutes and proofread the resume on your own or ask someone to throw an eye on it.
The Blob
This is a CV that is no longer a concise document that allows recruiters or HR managers to make out what qualifications or experiences the applicant has. To make it clearer, I mean that it would be proper to compare such resumes to small novellas. However, you must understand that adding more pages to your CV won't increase your hiring perspectives.
Crying Wolf(man)
Little lies may be fairly OK with you in your everyday life, for example, when you tell your Mom that the meat she baked is delicious although you have recently decided to be a vegetarian. However, when it comes to your CV, such lies are totally unacceptable. If you think that some small exaggeration won't spoil anything, you'd be amazed how all these lies can turn against you in your future workplace when, for instance, you will be delegated an assignment that you haven't a clue how to deal with. To sum up, take into careful consideration all of the aforementioned tips and you will be amazed how easier it will be to write your next resume.